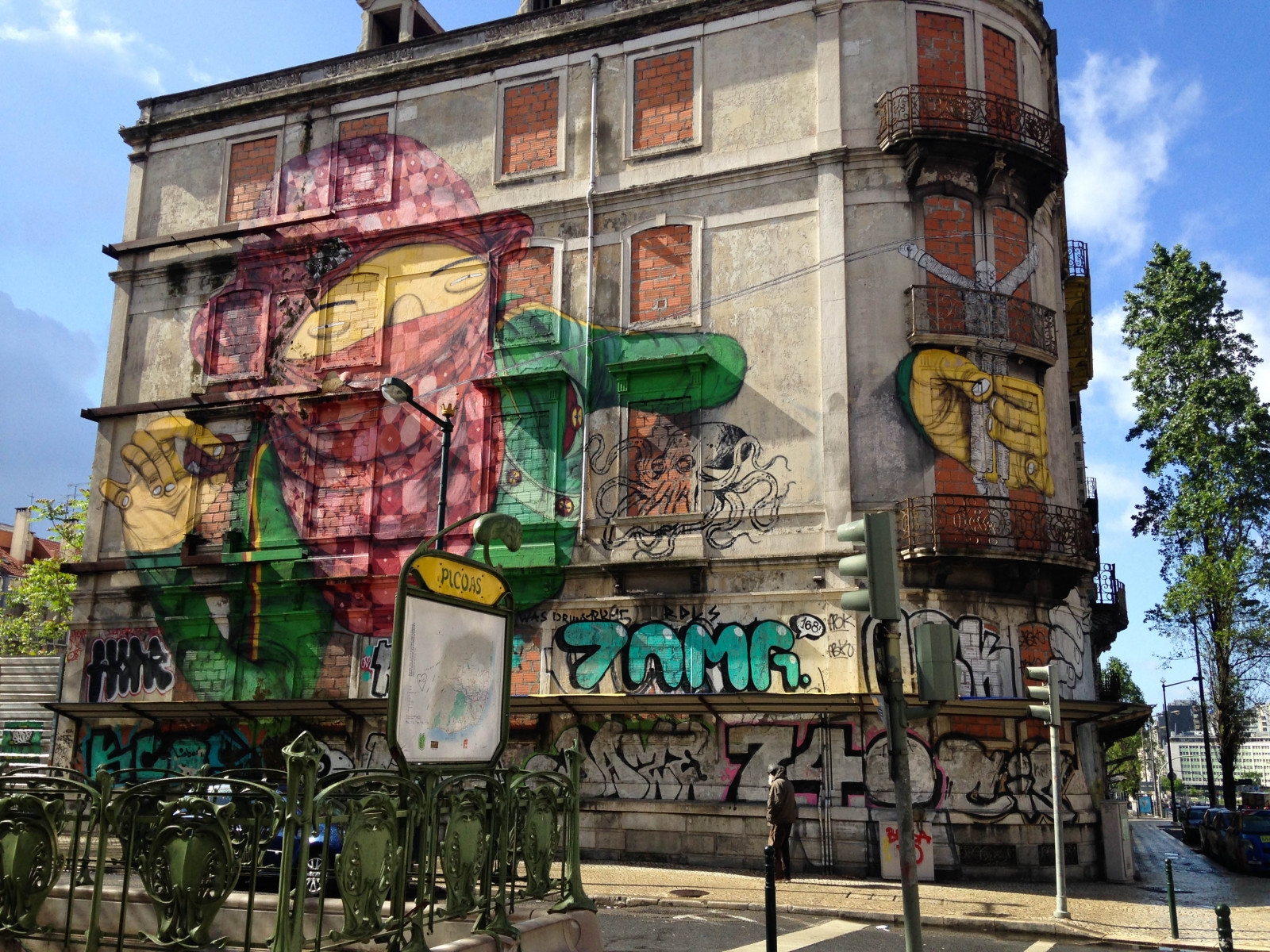 Street Art is booming all over the world and Lisbon is becoming one of the Street Art Capitals..
The first time Portugal started expressing artistically in the streets was after the Carnation Revolution (April 25, 1974) where many political murals were created. Today the Portuguese capital has some of the most incredible street art in the world. Lisbon is one of the top destinations for artistic graffiti. Vhils, Bordalo II, Aka Corleone are just a few of the many internationally known graffiti artists from Portugal.
What in the old days was called vandalism, is today recognized and supported by the city of Lisbon and GAU - Urban Art Gallery, and admired by residents, tourists and visitors.
A lot of new projects are encouraged by the city council, like artistic interventions of developing neighborhoods with Street Art Festivals like the "Muro Street Art Festival". At the festival, which took place last year, some of the best street artists from Ibero-American capitals were invited to paint large facades all over Marvila.
These cultural events are a great addition in an already vibrant city. They unite artists, local residents, and tourists to celebrate and admire these pieces of art. It also encourages people to discover and visit new neighborhoods that may not be covered in the tourist guide books.
New graffiti is appearing every day!
comments powered by

Disqus