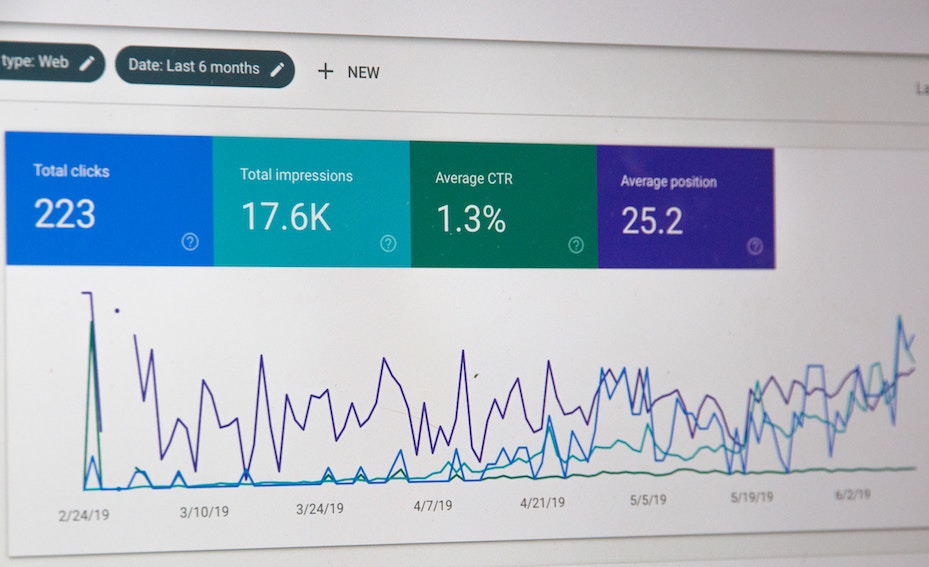 How to increase your website visibility with SEO
SEO strategy is the process of organizing a website's content by topic, which helps search engines like Google understand a user's intent when searching. SEO success comes largely as a result of two things: Backlinks and content. Rank for keywords that drive traffic and revenue. Content is crucial because you can't rank without it. Backlinks are important because they act as "votes" and show search engines that your pages are worth ranking.

1. Optimize Your Titles and Headings
It is important when writting your content to make sure your pages are targeting the proper keywords. The title tag has the most weight in search engine optimization, so make sure your keyword is there. The closer the most important keyword is to the beginning, the better. After that, you need to add the proper keywords to your Headings as well. The H1 is the most important heading so it should be the first thing on a page. In many cases, it's the same as the title, but it doesn't necessarily have to be.

2. Mobile Friendly
Every year people spend more and more time on their mobile devices and tablets, but many websites still aren't designed to account for different screen sizes and load times. Mobile optimization takes a look at site design, site structure, page speed, and more to make sure you're not inadvertently turning mobile visitors away. With Google rolling out the mobile-first index, your website needs to pass the Mobile-Friendly Test.
3. Implement Tracking on Your Site
Measure and track your content's success. Tracking is extremely important. If you don't track your rankings and traffic, you can't spot the issues with your website. There are many metrics you can track on a daily, weekly, or monthly basis to keep your SEO plan on track and measure your success. Because the metric you care about is organic traffic (traffic that comes from a given search engine), seek out a tool that allows you to track both your overall organic traffic number and how your pages are ranking under each long-tail keyword your pages are targeting. You can use Google Search Console and Google Analytics to monitor your organic search traffic and issues with your pages.

4. Install an SSL Certificate
Google have always been on the side of the internet user, those using Google to search for relevant information. Always aiming to make Google search results more relevant, easier to use or faster. Because of security. Cybercrime has been on the rise constantly and more and more people share more and more sensitive data on the web.
With these goals in mind, and the increase in malicious users or hackers, it's only natural that Google start to reward those that are looking after their users. Regardless of whether there are financial transactions passing via the website or not, if you're keeping your users safe and secure, Google will show gratitude through improved SEO.
Now as with all other properties that Google look for when deciding to rank your website, having an SSL installed is not going to instantly boost you pages ahead of your competitors. But no singular SEO action will do that. Coupled with an SEO strategy and ongoing efforts however, you will see results.

5. Secure Your Maps Listing
This isn't something that people will be able to 'steal' from you very easily, but it will provide your website with great value. Using Google MyBusiness you can get your website listed multiple times on Google. Not only that, but it will also link back to your website. People will be able to find your website a lot easier if it's not already ranking very well.
Once you create your listing or claim ownership of it, make sure you fill out all the required details correctly. You should also add nice pictures of your location, products and team. This helps building trust with your clients.

6. Compress all media before putting it on your website
Google is pretty big on mobile, going as far as to create a mobile-first index. This means you need to account for mobile with your images. By scaling down large image files, you can increase page speed, which is crucial for mobile viewing.
Images take up the most physical space on your server. So, the smaller the file size, the faster your website will load, and the higher you can rank on Google as a result.

7. Increase Site Speed
Although images have the most impact, there are other elements that can affect your site's loading speed. Most of the time it's related to files, but other times it can be because of PHP conflicts or database queries taking very long to load.
Google has stated on the record that page loading speed is an SEO ranking signal (and they recently made PageSpeed even MORE important). You can boost your site speed by using a CDN, compressing images, and switching to faster hosting.
Make sure your site doesn't take more than 4 seconds to load: MunchWeb found that 75% of users wouldn't re-visit a site that took longer than 4 seconds to load.

8. Interlink Your Pages with Keyword Rich Anchor Texts
Anchor texts are links containing your target keywords within the link text. You can use it to link to important pages using specific anchor texts. This has a lower risk than building backlinks on keyword rich anchor texts and, more importantly, you have absolute control over it.
Whenever you add new content, make sure you link to other relevant pages within your website. Vice-versa, go edit some old pages from your site and add links to your new content, if relevant.
Sources:
https://backlinko.com/on-page-seo | https://cognitiveseo.com/blog/20208/effective-seo-techniques/
comments powered by

Disqus